Landlord Gas Safety Certificates CP12 Dudley
Call: 01384 510058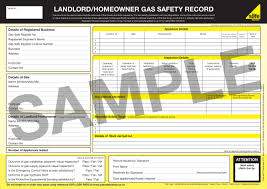 Landlord Gas Safety Certificate CP12 Dudley. As a landlord, you are responsible for the safety of your tenants. You must ensure that all gas appliances are working correctly and safely. A gas safety certificate or check involves a Gas Safe registered engineer inspecting your gas appliance(s). They will check the appliance is working correctly and will check the following four areas:
Gas appliances are on the right setting and burning correctly with the correct operating pressure
Harmful gases are being removed from the appliance safely to the air outside
That any ventilation routes are clear and working properly
All the safety devices are working
The check will identify any defects which require remedial work. You should have a gas safety check every year. If you are a landlord this is the law. We provide Gas Safety Certificates (CP12) to Landlords, Home Owners, and Estate Agents. We only use Gas Safe registered engineers to carry out gas safety certificates.
Property Safety Check Dudley
Elite Electrics Midland Limited provides the Home owners, Buyers, Sellers and Landlords access to qualified, competent Electrical engineers, Gas Safe engineers and Energy Performance Assessors to carry out inspections on your property. We issue a wide range of safety certificates (Landlord Electrical Safety Certificates, PAT Testing Certificates, Gas Safety Certificates and EPC Certificates) for landlords to meet legal requirements prior to letting. We offer individual certificate or a package to suit your needs at competitive prices.
Electrical Installation Condition Report Dudley
An Electrical Safety Report is an inspection of all electrical circuits, sockets, lights, fuse board and earth bonding to water and gas services. Specialist test meter is used and the inspection normally takes around an hour to half a day depending on the number of electrical circuits and type of property. All electrical accessories, circuits and cabling deteriorate with time and use. This is why it is so important to have everything checked to ensure either you or your tenants are not put at risk.
WHAT HAPPENS DURING THE INSPECTION
From time to time things can go wrong in your own home or even worse in one of your rental properties. This can be a stressful time trying to find somebody reliable to the job, ensuring they will do a good job and within a fair price. The testing will reveal if any circuits or parts of the installation are overloaded, identify if any parts of the installation are at risk of electrical shock and/or fire risk hazard. The report will also pick up on whether there is any defective DIY work which will need attention or if there is any lack of earth bonding. Further testing will be carried out on wiring and on fixed point appliances such as appliances that are built in into your kitchen. Plug sockets are also tested so that you have a very thoroughly completed test report. All our engineers are NICEIC approved  with the relevant electrical qualifications and competence. The Engineer will check the electrical installation against the current requirements of BS 7671 : 2008 (2011) Requirements for  Electrical Installations (lET Wiring Regulations 17th Edition) which is the national safety standard for electrical installations. The EICR  Satisfies the Requirements of Landlords, Estate Agents, Letting Agents, Solicitors, Banks, Mortgage Lenders, Insurers, Loan Companies, Surveyors acting for landlords, House Buyers and Sellers, and all other Interested Parties often use the different terms listed below:
Electrical Certificate
Landlord Electrical Certificate
Electrical Safety Certificate
Landlord Electrical Safety Certificate
Landlord Safety Certificate
Periodic Test Certificate
Periodic Inspection Report
EPC Dudley (Energy Performance Certificates)
From 9 January 2013 all advertisements for either selling or renting property must clearly show the energy rating of the building. EPC Certificates are required by law for both rental and sale properties. The EPC Certificate will remain valid unless the property has any changes which can affect the energy efficiency of the property. Such changes include adding any extensions, adding insulation to walls or roofs and changing or adding of heating systems. Our qualified Home Energy Inspectors are licenced to undertake domestic surveys in accordance with legislation and produce the report. Energy Performance Certificates tell you how energy efficient a home is on a scale of A-G. The most efficient homes which should have the lowest fuel bills are in band A. The EPC is valid for 10 years
PAT Testing Dudley
The Electrical Equipment (Safety) Regulations 1994 requires that all mains electrical equipment (cookers, washing machines, kettles, etc), new or second-hand, supplied with the accommodation must be safe. Landlords therefore need to regularly maintain the electrical equipment they supply to ensure it is safe. Portable Appliance Testing is the electrical safety testing of portable electrical equipment.  It consists of a visual inspection and various electrical tests carried out using test equipment.  Appliances that have passed the equipment are deemed to be safe to use until the next test date.  A sticker is attached to the equipment indicating Pass and next test date or fail.
Social Share